Grit at Work: Ally Gillikin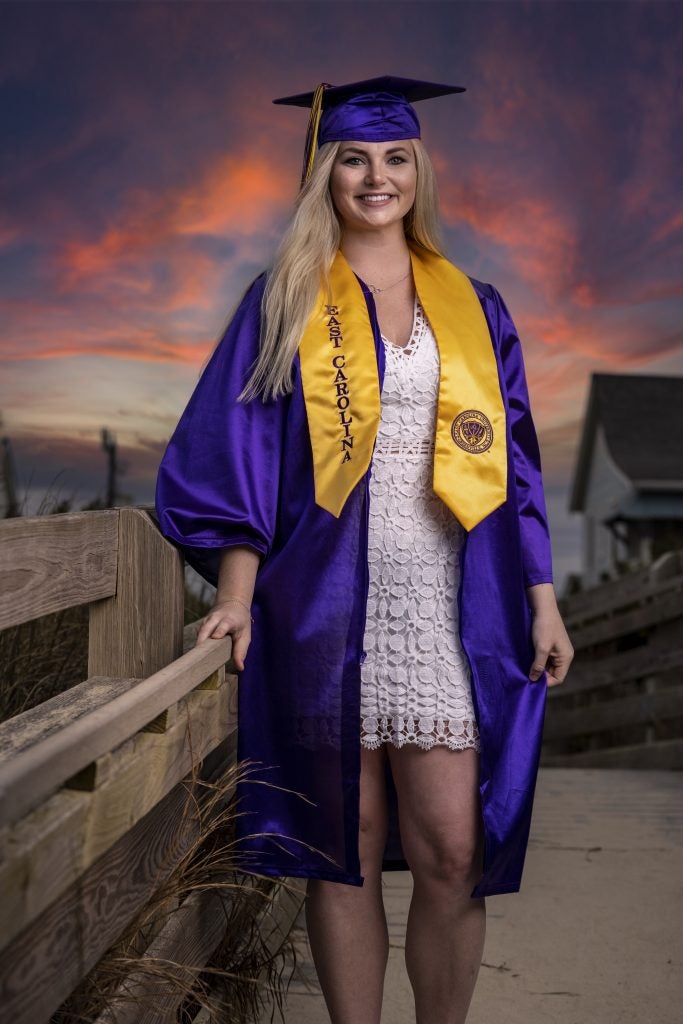 Hi everyone, I am Ally Gillikin, and I am 24 years old. I will graduate in May 2023 with a bachelor of science degree in business administration. While obtaining my degree online over the past three years, I have worked as a full-time manager, caretaker and student.
I was raised on the coast of North Carolina by two amazing parents who provided me and my brother with the best childhood possible. My summers were spent at the beach and on the water. I excelled in basketball, soccer, and volleyball and was fortunate to have parents who could expose me to so many recreational activities.
I live in Atlantic Beach, North Carolina, with the love of my life and our two cats. Days on the boat and at the beach are still enjoyable for me, but they are even better with him. I love exercising; it has proven to be the best action ever for my physical and mental health.
I've had challenging days dealing with challenging situations, but I've also had wonderful, gratifying days when I've assisted people in growing, which is honestly one of the best feelings ever. These acquired skills have led me to realize that I genuinely enjoy evolving and learning as much as possible and look forward to growth and new experiences.
I was recently offered a fantastic opportunity to work at a company with opportunities for personal advancement, and I knew I had to take it. I am the inside sales and marketing director at Eastman's Carpet & Flooring in Morehead City, North Carolina. I am incredibly grateful for this opportunity and will use it to my full potential while remaining focused and dedicated.
Even though it hasn't always been easy, and there have been challenges to overcome, my time at East Carolina University has been one of the highlights of my life. Over the years, every professor and counselor I've communicated with has been extremely helpful. I am incredibly proud of my accomplishments because no matter what happened, I never gave up and always pushed through. I wouldn't be here today if it weren't for God & all the miracles he has brought into my life!