COB faculty learn how to incorporate leadership capacity into coursework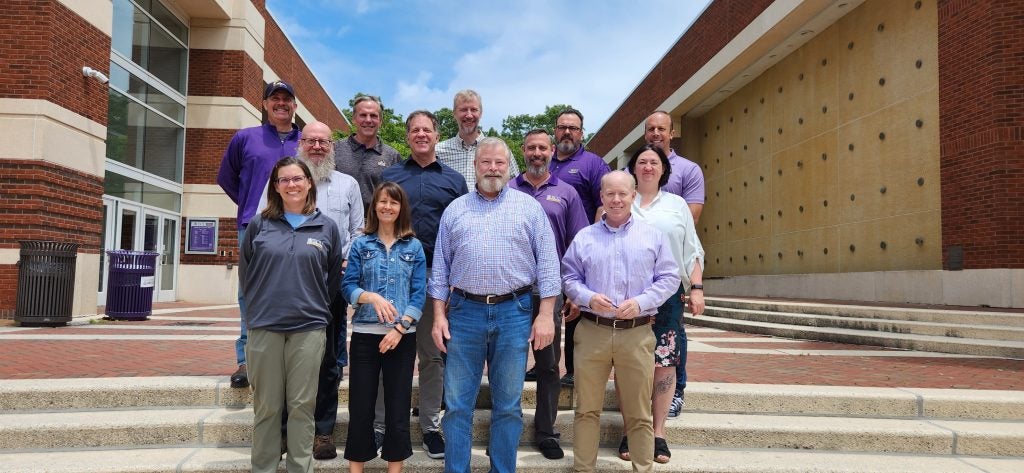 There is no rest for the weary at the College of Business.
In May '22, twelve College of Business faculty participated in the 2023 Truist Leadership Center Course Redesign Program, a week-long workshop designed to empower participants to redesign their courses to include a focus on leadership capacity building by way of activities, assignments, discussions and materials.
"No matter the course and content, the program was developed so faculty can introduce ways to help students build capacity for leadership," said Lee Grubb, senior associate dean for the COB.
The program was a four-day balance of workshops, group dialogues, and independent work time. Presenters included visiting expert Dr. Jenn McGinnis, program manager at Red Hat, who shared contemporary industry approaches and best practices in leadership development. COB's Dr. Timothy Madden shared best practices related to incorporating high-quality videos into course presentations. And, COB's Charlie Brown workshopped how to facilitate student collaboration in an online learning environment.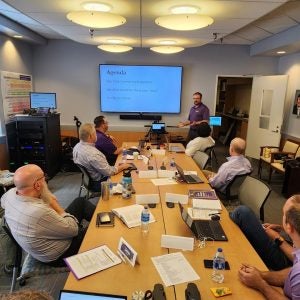 Overall, the workshop explored opportunities to seamlessly embed leadership-related growth opportunities for students into coursework without veering from content-area emphasis and to build consistency for students by focusing on leadership competencies that align with those emphasized by other faculty in the College of Business.
COB's marketing and supply chain management chair Jon Kirchoff participated in the program. He said, "We had spirited discussions about how to infuse leadership into our classes. I look forward to implementing the ideas presented into my classroom."
Participating faculty are expected to incorporate what they learned into a selected course starting Fall '23, participate in a follow-up retreat and prepare a final report and reflection in December '23.
The COB thanks Dr. Sarah Williams of ECU's Office of Faculty Excellence in helping make the workshop possible and thanks Truist for providing stipends to faculty for their participation.