Accelerate Rural NC Mentors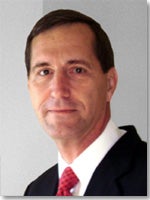 John Ciannamea
Co-Founder and Managing Partner
Academy Venture Funds
Charlotte, NC
Mr. Ciannamea has been investing in and working with early-stage companies for approximately 20 years. He co-founded and is a Senior Managing Director of ACF and AVF II. In this capacity, he is responsible for performing due diligence, making decisions on portfolio company investments and contributing to corporate development issues.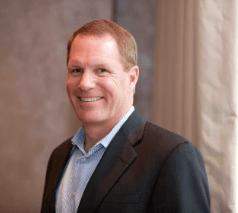 Tom Newell
Board Director and Strategic Advisor
McLean, VA
As CEO, Tom provided the growth and exit capital for Signature Senior Lifestyle Limited, a UK developer and operator of super premium nursing care homes in London and surrounding counties with the goal of creating the best possible resident experience. As EVP and President of Sunrise Development, and then global company President, helped lead Sunrise to become the preeminent and largest international senior living provider, operating over 450 homes, in four countries, with +50,000 excellent employees serving nearly 44,00 residents. Growth was primarily through development, with selective acquisitions, including the acquisition of Marriott Senior Living.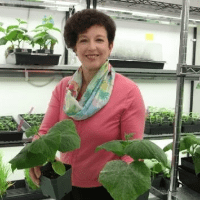 Pam Marrone
CEO and Founder
Marrone Bio Innovations (NASDAQ:MBII)
Davis, CA
Experienced, serial entrepreneur who is a thought leader in the ag biologicals industry, successfully bringing multiple science-based products to market and scaling two agbio companies from founding to a consistent high growth revenue stage. Skilled at raising money from angels, VCs, public markets and debt. Experienced at: M&A, turnarounds, technology licensing and acquisition, building intellectual property portfolios. Non-profit and for-profit boards. Mentoring entrepreneurs. Organizational culture, corporate ethics. Public speaking: Entrepreneurship, sustainable, regenerative and organic ag, agtech and ag biologicals.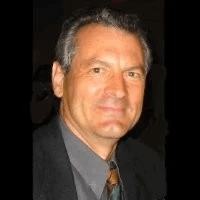 Bill Pursche
Managing Director
First Call Advisors
Orleans, VA
Bill Pursche is the founder of First Call Advisors, and widely regarded as one of most knowledgeable experts in the world in the area of Post Merger Integration (PMI). He has been involved in over 350 M&A and PMI efforts in a variety of industries and geographies, including cross border deals, and has authored many articles on M&A and PMI. His special emphasis is on the PMI process and the identification and capture of profit improvement opportunities. Previously, he was a Partner at McKinsey & Company where he led its worldwide Post Merger Management Group. While at McKinsey he also founded and led its Mergers and Acquisitions Group (M&A), and its Turnaround (Operational Profit Improvement) Group.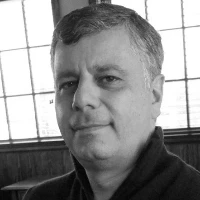 Gus Bessalel
CFO
Fugue, Inc.
Bethesda, MD
Experienced entrepreneur, private investor and business development professional.  Inc. 500 CEO. 7 years in management consulting for Global 1000 companies. Founder of numerous companies and board member/advisor to early stage ventures. CFO – Fugue, Inc. – Technology startup developing Fugue, a cloud operating system that builds, monitors, and enforces cloud infrastructure, continuously and automatically. Mentor – Harvard Business School Alumni New Venture Contest, DC Region, advising contestants in this global new venture competition. Have worked with regional winners PhytoTek and KnockOut!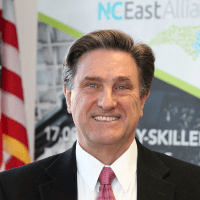 John Chafee
Business Broker
Transworld Business Advisors
Greenville, NC
John has four decades of progressive executive leadership experience involving the startup and recruitment and development of companies, assessment of competitive landscapes and synergistic relationships to develop strategies that capitalize on unique opportunities to advance geographic areas. A change agent dedicated to leading organizations in new directions and developing cross-functional teams to diminish attachment to silos that inhibit growth. Responsibilities have included budget development and oversight, direct P&L for funding/operating specific projects, and other programs to support company recruitment, retention and entrepreneurial activities as well as regional workforce development and STEM education efforts to improve the talent pipeline. Currently serving on statewide SBTDC Board of Directors, Rivers East Workforce Development Board, co-chair of STEM East ENC Employers & Superintendents Advisory Board, East Carolina University College of Engineering & Technology Advisory Board, NCSU Industrial Expansion Solutions Advisory Board and the Institute for Emerging Issues National Advisory Board. Also a member of several ECU departmental advisory boards.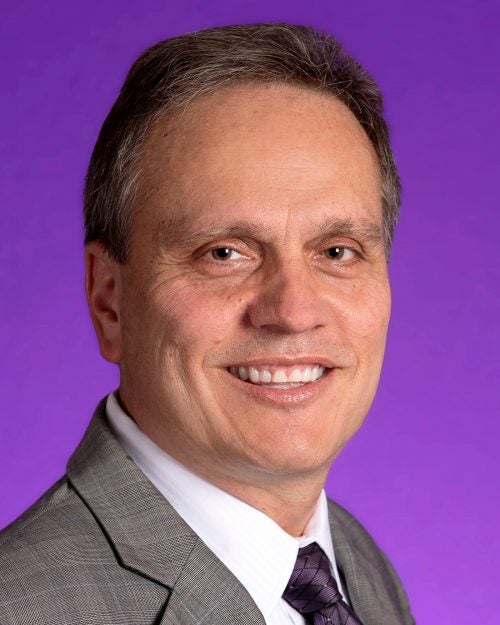 Mark Wdowik
President & CEO
East Carolina Angels
Greenville, NC
Mark was the Executive Director for Innovation and New Ventures at ECU. Prior to ECU, Mark was AVP for Research and Industry Partnerships at Colorado State. Mark managed multiple technology-based businesses in Colorado. ECA is the newest angel investor network in NC. East Carolina Angels (ECA) is an angel network focused on return on investment (ROI) for its Members through facilitation of the flow of capital and support from East Carolina University (ECU) alumni and supporters, as well as other angel investors with an interest in high growth startups in eastern North Carolina and the U.S. as a whole. ECA seeks to invest in private companies with the potential for significant growth and financial returns. In addition to facilitating investments, ECA leverages its leadership expertise, and the power of the global ECU community and other sophisticated investors to provide guidance and expertise to portfolio companies, including serving in operational and leadership roles to drive success and exits.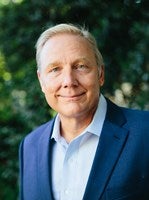 Mike Aman
Chairman
C12 Group
Greenville, NC Area
Mike Aman serves as a mentor on ECU's Entrepreneurs-in-Residence team. Partnering with Business Owners to lead with excellence for eternal impact. Experienced Leader skilled in Coaching & Development, Management, Marketing, Operations and Client Satisfaction. Strong professional with a BSBA & MBA focused in Business from East Carolina University.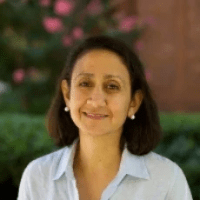 Amena Ali
CEO
VividCortex
Bethesda, MD
I joined VividCortex as CEO in July 2018 and led the company to a highly successful exit 17 months later, with a 5X increase in valuation over the prior funding round. Following our acquisition by SolarWinds, I currently serve in an integration capacity as GM of the Database Performance Monitoring group for our SaaS infrastructure product (formerly VividCortex). Charlottesville-based VividCortex was backed by leading VCs including Osage Venture Partners, New Enterprise Associates and Battery Ventures.Previously I spent more than 25 years successfully leading revenue generation efforts at startups, middle market and public companies, including 17 years in enterprise software and SaaS. I served as CRO at Whisker Labs, and was the senior marketing executive at several companies including Earth Networks, WeatherBug, Arxan Technologies, Softek Storage Solutions (acquired by IBM), and Legato Systems/OTG Software (acquired by EMC). During 9 years at MCI-Worldcom, I led consumer branding and product marketing efforts and ran loyalty marketing programs as well as financial planning and business analysis functions. I started my career as a management consultant at Bain & Company in Boston. Yale School of Management (MBA) and Wesleyan University (BA).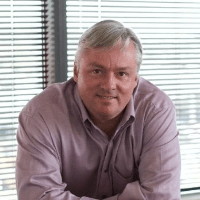 Wayne Jackson
CEO
Sonatype
Baltimore, MD Area
Wayne has been CEO for several large VC-funded technology companies including Sonatype, Sourcefire and Riverbed. Wayne is an avid cyclist and mountain climber. His broad technical background and leadership skills have helped him generate a lot of value for stakeholders over a long period of time.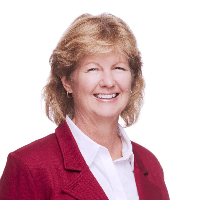 Debbie Hamrick
Director of Specialty Crops
NC Farm Bureau Federation Natural organization builder with analytical, collaborative and inclusive style. Analyzes current events, topical research and trends to develop near and long-term strategic focus. Chairs meetings to accomplish organizational and/or stakeholder objectives; Chairs groups to identify and articulate objectives and goals for projects, organizations or policy. Develops systems and budgets to organizational management objectives. Communicates relevant messages across generational lines. Builds and maintains broad network and naturally aggregates credible information, ideas and people around markets, issues or topics. Engaging public speaker who delivers insights that enable the audience to step into new ideas and paradigms.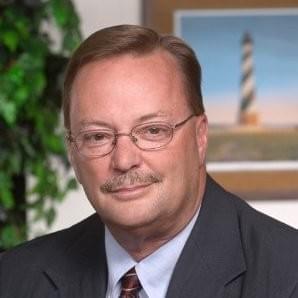 Phil Hodges
Board Director
Mayne Pharma, USA
Greenville, NC Area
Phil was Co-Founder, President & CEO of Metrics, Inc. which was acquired by Mayne Pharmaceuticals.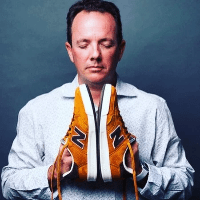 John Andrews

CEO
Photofy
Raleigh-Durham, NC Area
Loonshot Taker. I help companies reimagine retail marketing. Career marketer in the consumer packaged goods and retail industries. Serial entrepreneur and intrapreneur that seeks to not only adapt to a rapidly changing marketing environment but to help create and lead the future of the industry. Experience ranging from Fortune 1 to start-ups. Founder of Collective Bias Social Shopper Media Company (Acquired by Inmar in 2016), Carusele Content Marketing Company and creator of Walmart Elevenmoms content marketing platform. Proven leader with the ability to conceive and execute emerging media business models that drive consumer engagement and ROI. Leveraging 20+ years of experience in cpg marketing coupled with 13 years of ground up social media knowledge to build new media formats in the shopper marketing space. Experience includes brand marketing positions for Verbatim, Eastman Kodak Digital (PictureVision), Hanes Brands, Newell Rubbermaid, Implus, Dominos Pizza and Walmart, all with a hands on approach to implementing innovative marketing plans with demonstrated ROI. #ContentMarketing #Shopper Marketing #EmergingMedia #SocialMedia #MobileMedia #Entrepreneur #Branding #Marketing #ProductDevelopment #Public Relations #DigitalMedia, #Retailrelevancy #MarketingStrategy #Dad #Retail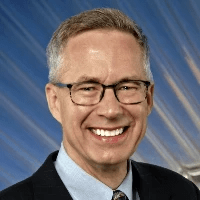 Andy Gilicinski
Managing Director
CPG Advisor, LLC
Greater Milwaukee Area
After a career with Gillette, SC Johnson, Glade, Clorox and other major brands, Andy is offering M&A services from deep experience in both innovation and M&A in consumer products and technologies. We accept projects ranging from short strategy assessments to intensive engagements that follow a deal from initial pitch through post-deal integration. M&A services include Diligence (product, IP, regulatory and portfolio assessment), Valuation (value vs market alternatives, defensibility, risk assessment) and Integration (building transition and post-deal plans, including contingencies).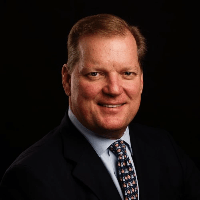 Frank Marvin
President
LeGuard, Inc.
Washington, D.C. Metro Area
I am President of LeGuard, an industry-changing technology that gives corporate legal departments LIVE visibility into outside counsel activities and spend as it accrues. I am a strategic, hands-on CEO / COO / Business Development Executive accomplished in leading world-class executive and management teams in commercial and federal businesses and community endeavors.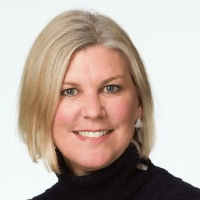 Linda Crawford
CEO
Helpshift
San Francisco, CADynamic executive with extensive experience establishing and developing sales and product organizations for both start-up and high growth companies. Motivational management style with a record of driving innovation, employee success and customer success at the world's leading software companies, including Salesforce, Demandware and Optimizely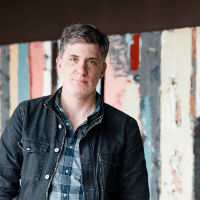 Ben Knight
Artist
Self-Employed
Kinston, NC
20 Years in Restaurants, 14 Years Professional Artist, 3 + Years Graphic Design
Lifetime Entrepreneur
Specialties: Thinking outside the box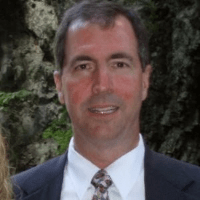 Phil Galdi
Chief Customer Solutions Officer
e-Courier SoftwareBaltimore, MDPhil is longtime technology executive in the logistics industry. He recently sold his company to Alpine SG and continues in a consulting role. Phil has worked with major manufacturers and large technology on software solutions including one of the earliest implementations of bar codes.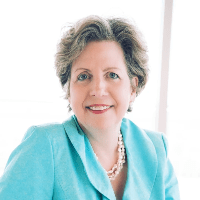 Laura (C.) Bingham
Trustee/Director
Sterling Capital FundsRaleigh, NCA connector and catalyst, focused on growth strategies, stakeholder engagement and board effectiveness. Track record of building relationships within and beyond organizations, raising capital, enacting performance cultures, and building authentic brands and value propositions that enhance investor confidence.Executive experience in higher education, health care, philanthropy and public policy. Board roles in financial services, health care, media & communications, and leadership. Currently serving as independent director of Sterling Capital Funds, and advisor to uMethod Health and Glen Lennox LLC. Prior board member for UNC-TV/Public Media NC, Kate B. Reynolds Charitable Trust, Leadership North Carolina, and Duke Raleigh Health. NACD Governance Fellow.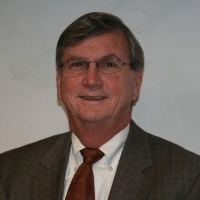 Grant Godwin
Managing Partner, Polaris Associates, L.L.C.
Chairman
N.C. Rural Economic Development Authority (NC Rural Center)
Raleigh-Durham, NC Area
Polaris Associates provides marketing services in advanced and additive manufacturing and in community/economic development. Prior to Polaris, Grant was Vice President and General Manager, Martin Marietta Composites (MMC) in which he led an engineering team in product development utilizing leading edge technologies and materials in North American, European and Far East markets. Product focus areas were in transportation and defense. MMC was a division of Martin Marietta Materials, a Fortune 1000 NYSE company. He retired from Martin in 2011. Prior to his seventeen years with Martin, Grant spent thirteen years with AOV Industries, Waste Management and Browning-Ferris in marketing and operations positions with bulk materials handling and distribution on national and international basis. Grant began his career with a ten year stint with the North Carolina State Budget Office (budget analyst) and the North Carolina Department of Commerce (Deputy Director Ports Authority), Grant serves as current Chairman, N. C. Rural Economic Development Authority and as a board member of the N. C. Community Colleges Foundation, the N. C. Industrial Extension Service and the N. C. State Additive Manufacturing Center.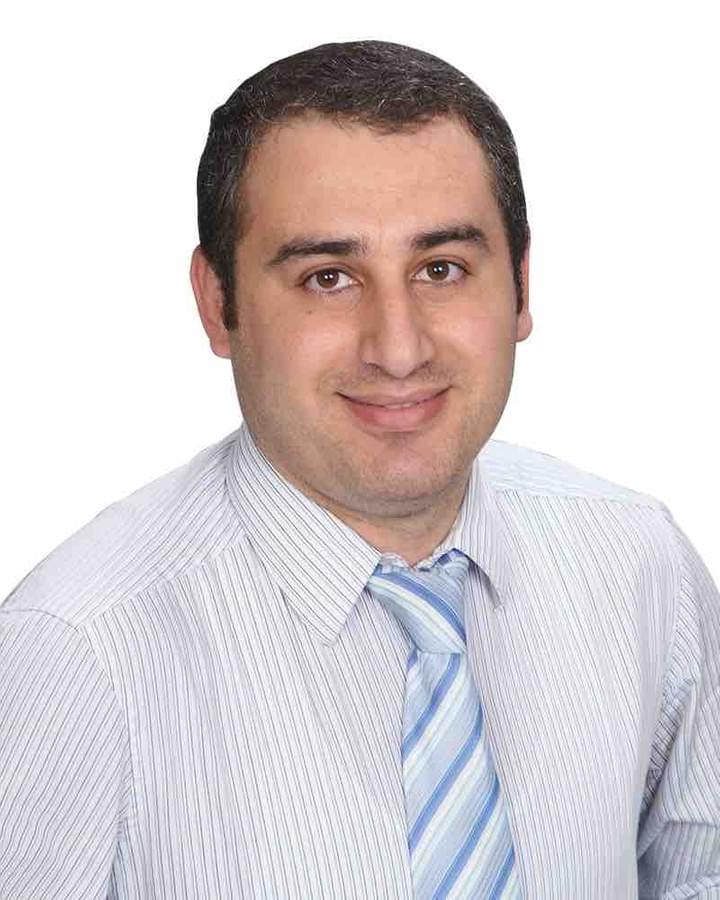 Moe Farhat
CEO
Webinopoly
Houston, TX
Moe Farhat is a Father, Entrepreneur, Inventor, and the CEO of Webinopoly and several IT companies with the lead role in Web Design and Software Development. He serves in all roles consisting of an online basis and precision. Prior to joining Webinopoly, Moe worked as a Software Developer and an IT Specialist in many well-known companies overseas and in the United States. With nine years of experience, Moe holds a Master's degree in Computer Science & an MBA Degree from the University of Houston. Providing Webinopoly's online operations the steps for national success.
Scott Crawford
Co-Founder
OneWindow Partners
St. Helena, CA
Accomplished and results driven executive with an excellent track record of achievements in developing, executing and managing solution sales, alliances and business development plans for software and services. International experience, including direct sales, telesales and channel sales for enterprise to mid market sized territories. Excellent communication and team building skills focused on analyzing complex technology solutions and delivering business value.  OneWindow is a sales consultancy focused on accelerating sales growth. We work with our clients to tie their overall strategy to their the sales strategy; align product, marketing and sales; mentor and coach leaders and individual contributors; and fine tune sales operations to create incremental value inherent in our clients business.  www.onewindow.com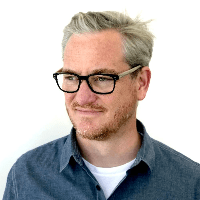 Stephen Bishop
Head of UX
Amazon Alexa Auto
Mountain View, CA
For the past 15 years, Steve Bishop has unlocked business potential for companies by applying a human-centered, design thinking approach to problem solving. He currently leads User Experience (UX) for Amazon Alexa Auto. Most recently, Steve served as Head of Design, Partnerships at Automatic Labs, where he built strategic relationships and connected car services that helped partners innovate their business. He also spent 9 years at IDEO where he developed portfolios of work in the transportation and built environment spaces, creating new-to-the-world products, services, and design capabilities. He has worked with several organizations, including government agencies, energy utilities, the US Navy, Fortune 100 companies, academic institutions, startups, and non-profits. He devotes much of his time to leading and mentoring design teams inside client organizations to create innovative products and digital experiences while helping to internalize design thinking. His portfolio includes award-winning automotive dashboard design, office furniture and medical injection devices (all for which he holds patents). After earning a graduate degree in product design from Stanford, Steve returned there to teach foundational product design courses to undergrads. He also launched a graduate course on Design for Sustainability and periodically teaches at the Hasso Plattner Institute of Design (the d.school). Steve serves as an advisor to startups and frequently speaks at conferences. His writing has been published in The Atlantic, Harvard Business Review, and Rotman magazines.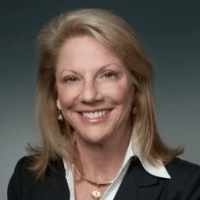 Ann Altman
Co-Founder, CEO
Everyone Matters, Inc.
Washington, D.C. Metro Area
Focusing on leadership and making a difference in government, education, health and life sciences; Anne co-founded a group dedicated to helping organizations create value to positively impact society. Previously, Anne spent 35 years at IBM. Most recently the general manager of IBM Federal and Government Industries, where she delivered solutions and capabilities to serve and address our nations greatest challenges. Prior to that role she led IBM's global public sector where she led the business of government, healthcare, life sciences and education as well as the IBM smarter cities initiative around the world. Anne is an independent government analyst, policy expert and entrepreneur. She is a sought after speaker, and regular contributor to media outlets. She sits on a number of public, private and non-profit boards.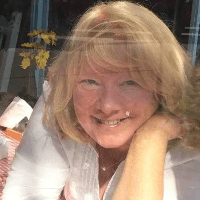 KoAnn Vikoren Skrzyniarz
Founder/CEO
Sustainable Life Media/Sustainable Media
San Francisco, CA
KoAnn is Founder and CEO of Sustainable Life Media, producers and conveners of the internationally respected Sustainable Brands community. Through Sustainable Brands, she and her team lead the global conversation about how 21st century brands can, and are delivering new business value through innovation for environmental and social purpose.  In addition to overseeing direction and strategy at SB, she writes and speaks around the world on the shift in consumer demand and the opportunity for brands to respond by changing the way they think of and deliver against their role in society. She currently serves on the external sustainability advisory council for P&G, has served as faculty for Harvard's Leadership for Sustainability Exec Ed program and was recently awarded the Hutchens medal from ASQ, (American Society for Quality) which recognizes exceptional leaders in social responsibility and sustainability.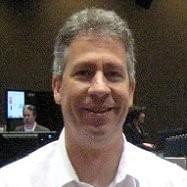 Alan Fitzpatrick
CEO
Open Broadband
Charlotte, NC
Tech company founder balancing engineering and operations with marketing, sales and business development. I enjoy working with early stage technology companies, and in addition to the companies I co-founded, I served as Head of Marketing, Head of Business Development, and advisor to several startup SaaS and Data Analytics companies. I support the Big Data & Analytics Society in Charlotte, and serve on the Board of the Society of Information Management (SIM) for Marketing of the Charlotte Chapter. Additional roles include working as a Marketing consultant for Carolina Premier Bank and TechWorks Gaston innovation center, and previous Membership Development at the NC Technology Association.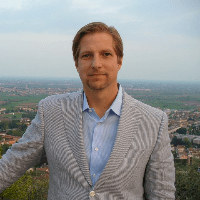 Richard Boyd
CEO
Tanjo.ai
Chapel Hill, NC
Over the last twenty-six years Richard has led or helped create some of the most innovative game technology companies in the industry. He has served as a game technology consultant for a wide variety of industries including energy, healthcare, education and motion pictures. At Aerospace giant Lockheed Martin he created and led a group of innovative engineers and designers across all mission areas called Virtual World Labs. Richard joined Lockheed Martin in 2007 with the acquisition of 3Dsolve, a North Carolina based computer game technology firm where he was founder and CEO. Prior to that, Richard was CEO of 3dVillage.com, which was acquired in 2001. 3dVillage was a spin out of Virtus Corporation, where he served for a decade on the executive management team that created several pioneering computer gaming companies including Red Storm Entertainment, with author Tom Clancy; iRock Entertainment with Ozzy Osbourne; and Timeline Computer Entertainment, with author Michael Crichton.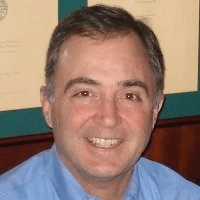 Tom Wall
Director, Small Business Credit Initiative
NC Rural Economic Development Center
Raleigh-Durham, North Carolina Area
Finance and marketing professional with experience in a broad range of positions including business lending, investment and financial management, business development and marketing. After a long career with Nortel and other organizations, Tom has been in charge of the NC Rural Center's successful Venture Capital participation fund and their small business lending activities.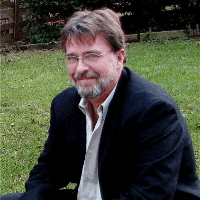 Roland Brooks
Charge Scenic Artist
Netflix
New York, NY
Roland is one of the top scenic art directors in the world and has worked with almost everyone you can think of in the movie and TV industry. Here are a few of his productions:
City on a Hill (TV Series) (Charge Scenic Artist – 1 episode)
– What They Saw in Southie High (2019) … (Charge Scenic Artist)
2014-2019 Gotham (TV Series) (chargeperson scenic artist – 65 episodes)
– Legend of the Dark Knight: I Am Bane (2019) … (chargeperson scenic artist)
– Legend of the Dark Knight: The Trial of Jim Gordon (2019) … (chargeperson scenic artist)
– Legend of the Dark Knight: Nothing's Shocking (2019) … (chargeperson scenic artist)
– Legend of the Dark Knight: Ace Chemicals (2019) … (chargeperson scenic artist)
– Legend of the Dark Knight: Pena Dura (2019) … (chargeperson scenic artist) and many more!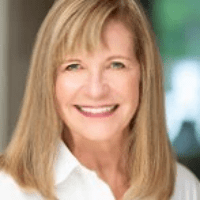 Robin Mee
President and Founder
Mee Derby
Washington, D.C. Metro Area
The real thread of my career has been putting people to work. At first it was public service oriented – running a Summer Youth Employment Program to find jobs for young people who were economically disadvantaged and under the poverty line. Then I moved to the private sector and transitioned my "putting people to work" skills to the staffing industry. Seven years later I became an entrepreneur by starting Mee Derby. We have been slowly growing for more than 30 years now, to the point that we are today a leading search firm for the staffing industry. For 30 years at Mee Derby I've built a team of people, a solid core of like-minded professionals who embrace the same values of community, communication, integrity, and results who are passionate about the staffing industry. We aspire to innovation and harness technology in a way that allows us to work effectively. Technology provided us access to people, to each other, and enhances work-life balance. The company evolved from a corporate headquarters on K Street to virtual officing across the United States.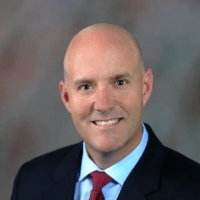 Benjamin Hardy, CPA
Owner, Page & Smith, P.A.
Greenville, NC Area
Benjamin Hardy completed his Bachelor of Science in Accounting from East Carolina University in 1989. Ben is currently a member of the AICPA, NCACPA and the NCACPA Accounting and Attestation Committee. Additionally, Ben serves on the NCACPA's Accounting and Attestation Technical Assistance Program for the Construction Industry and the AICPA and FASB Private Company Financial Reporting Committee Resource Group. He is proficient in the areas of individual income tax, business tax matters and estate and gift taxation. Ben is highly experienced in tax and financial reporting matters specific to the construction industry.