Alumni
As a proud nationally-competitive business school that combines excellent student learning experiences with quality research serving the nation and the world, our goal is to create lasting relationships with alumni.
We constantly strive to facilitate links between our 28,000+ alumni, students, faculty, staff, and the business community through strong lines of communication, exciting networking opportunities, campus events, and more. Some of our key initiatives include speaker series, educational and volunteer opportunities, alumni receptions, and mentoring programs.
We hope you'll continue to stay in touch with your ECU College of Business family through the years. From Facebook to LinkedIn, there are many ways to stay CONNECTED! Make sure you update your alumni profile information below as your life and career progresses, so that we may keep you better informed of the great things happening in the college. Take a look at our newsletter Stocknotes!  We count on our community of diverse, talented alumni to help us carry on the ECU College of Business core values.
Contact: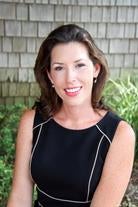 Paige Hill
Director of Outreach
(252) 737-5171
hillel18@ecu.edu