Business Leadership Conference
Date: Tuesday, October 24, 2023
---
9:00 AM Keynote
10:00 AM Session 1
11:00 AM Session 2
12:00 PM Session 3
12:45 PM Networking Reception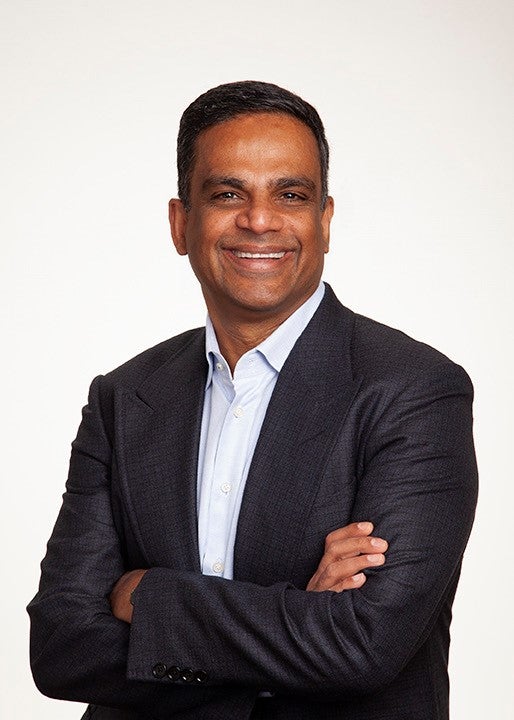 Raj Kannan currently serves as CEO at I-Mab, a global biotech company, and has over 30 years of experience leading and developing global business franchises and building companies. He has effectively led and grown organizations and supported multiple successful launches across therapeutic areas in the U.S. and globally.
Raj Kannan previously was the CEO of Aerie Pharmaceuticals. He led the successful merger of Aerie Pharmaceuticals to Alcon, Inc. where the all cash transaction was consummated in mid November 2022. He also served as an independent director of Amryt Pharmaceuticals till it was acquired by Chiesi in April of 2023.
Prior to joining Aerie, Mr. Kannan was Chief Executive Officer and President of Chiasma, Inc., where he led the organization through the approval and the launch of the first oral therapy in over a decade for patients with acromegaly and subsequently through the acquisition by Amryt Pharma Plc. Before that, Mr. Kannan was Chief Commercial Officer at Kiniksa Pharmaceuticals, and prior to Kiniksa, he served as the Global Head of the Neurology and Immunology business franchise at Merck KGaA, where he led and transformed the largest franchise into a growth franchise with $2 billion in annual revenues through significant strategic shifts in investment to support new product introductions and through recalibration of pipeline investments. Before that, Mr. Kannan spent 10 years at Boehringer Ingelheim International GmbH in the U.S., Canada, and in Germany, including as Global Marketing Head of the Cardiovascular Franchise, where he was responsible for more than $3.5 billion in annual revenues.
Past Keynote Speakers
2015 – Ruffin McNeil
ECU Head Football Coach

2016 – Lynn Good
Chairman, President & CEO Duke Energy

2017 – Robert D. Cabana
Colonel, U.S. Marine Corps, Ret.; Director, Kennedy Space Center
2018 – Janice Bryant Howroyd
Founder & Chief Executive Officer, Act•1Group

2019 – Brian Hamilton Founder, Inmates to Entrepreneurs
2020 – Conference Cancelled due to COVID-19
2021 – Ken Bouyer
EY Americas Inclusiveness Recruiting Leader
2022 – John May
Founding and Managing Partner, CORE Industrial Partners
---
Business Leadership Conference 2022
The College of Business held its 2022 Business Leadership Conference bringing in local titans of industry to speak to more than 1,500 business students.
This conference helps to prepare our students for the realities of the business world in a professional conference environment and provides opportunities to interact with ECU's Business Advisory Council members, esteemed alumni, employers, and community members. The event complements the intensive leadership preparation that students receive during enrollment in the business program.
The Business Leadership Conference is free for juniors, seniors, and graduate students in the College of Business, and made possible by generous donations from conference sponsors.