Kent Alipour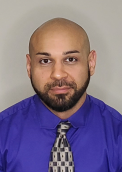 Kent Alipour, Assistant Professor
Department of Management
College of Business
East Carolina University
3102 Bate Building
Greenville, NC  27858-4353
Phone: (252) 328-4962
alipourk19@ecu.edu
Dr. Kent K. Alipour is an Assistant Professor of Management in the ECU College of Business. He earned his doctorate in Industrial-Organizational Psychology, with a specialization in organizational behavior and organizational research methods, from Penn State University.
He currently teaches negotiation and leadership courses at both the undergraduate and MBA level.
Additionally, his research focuses on two main areas: Leadership and teams. Within these areas, he is interested in adopting a multilevel lens, with specific attention toward the environment or situation in which individuals and teams function.
Dr. Alipour's work has been featured in several peer-reviewed journals, including Academy of Management Annals, The Leadership Quarterly, Journal of Business and Psychology, and Group Dynamics: Theory, Research, and Practice. Moreover, he is a former winner of the annual Academy of Management: Conflict Management Division's Best Paper Award, and his work on maximizing the benefits of team diversity has been featured on Inc.com.
Dr. Alipour has worked extensively, in industry, as an external consultant, and is passionate about actively utilizing research to solve organizations' real-world problems.