Michael Harris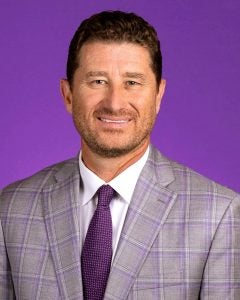 Michael L. Harris, Interim Dean
J. Fielding Miller Distinguished Professor
College of Business
East Carolina University
3119A Bate Building
Greenville, NC  27858-4353
252-737-1057
harrismi@ecu.edu
Curriculum Vita
Dr. Michael L. Harris is the Interim Dean and J. Fielding Miller Distinguished Professor in the College of Business at East Carolina University. Previously he served as COB's Director of the Miller School of Entrepreneurship. He is a Fellow in the National Small Business Institute®, and Co-Editor-in-Chief of the Journal of Small Business Strategy. His research interests include entrepreneurship education and experiential learning, entrepreneurial attitudes and intentions, and rural and minority entrepreneurship. His research has been published in the Journal of Business Research, Journal of Small Business Strategy, New England Journal of Entrepreneurship, International Journal of Entrepreneurship and Small Business, Journal of Business and Entrepreneurship, and the Journal of Developmental Entrepreneurship.
In his small business consulting course, Dr. Harris has worked with over 700 students to complete 135 consulting projects for local small business clients since 2000. His teams have won numerous awards in the National Small Business Institute® Project-of-the-Year competition, including multiple first place finishes. In addition, he is Co-PI for the $1 million award from the Golden LEAF Foundation to support rural economic prosperity through innovation and entrepreneurship (RISE29). Dr. Harris has won several teaching awards, including the College of Business Teacher Scholar Award, ECU Alumni Teaching Award, and the Board of Governor's Distinguished Professor Award.
Dr. Harris (1992, 1993) and his wife April (1994, 1996) are proud graduates of East Carolina University. They have two sons, Joshua and Caleb.