Christine Kowalczyk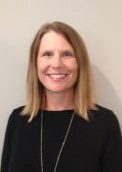 Christine M. Kowalczyk, Associate Professor
Department of Marketing & Supply Chain Management
College of Business
East Carolina University
3125 Bate Building
Greenville, NC  27858-4353
252-737-4572
kowalczykc@ecu.edu
Christine Kowalczyk is an Associate Professor of Marketing in the Department of Marketing and Supply Chain Management at East Carolina University. Dr. Kowalczyk graduated from the University of Memphis with a PhD in Business with a marketing concentration.  She has a MBA in marketing from the University of Georgia.
Her primary research interests including branding, celebrities and non-traditional advertising.  In addition, she seeks to understand the potential public policy implications for these topics.  Her research has been published in the European Journal of Marketing, Journal of Marketing Theory and Practice, Journal of Product and Brand Management and International Journal of Consumer Studies and has been presented at regional, national and international conferences, including the American Marketing Association, Society for Marketing Advances, AMA's Marketing and Public Policy and the Academy of Marketing Science.
 Dr. Kowalczyk has been honored with the East Carolina University Alumni Outstanding Teaching Award. She has served as the supporting faculty advisor to the ECU Chapter of the American Marketing Association and has assisted students in the annual case competition.  Dr. Kowalczyk teaches both at the undergraduate and graduate levels.