Jay Lee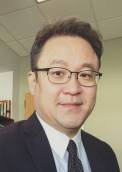 JungHoon (Jay) Lee, Associate Professor
School of Hospitality Leadership
College of Business
East Carolina University
306 West – Rivers Building
Greenville, NC  27858-4353
252-328-1334
leejun@ecu.edu
Jay Lee is an Associate Professor in the School of Hospitality Leadership at East Carolina University. He joined ECU in Fall 2012 and has taught Lodging Management I and II, Hospitality Services Management, and Convention and Special Event Management. He also serves as a mentor for the Senior Honors College Project.
Dr. Lee's research centers on hospitality organizational behavior including emotional labor, emotional intelligence, customer service orientation, service sabotage, burnout, and employee engagement. Dr. Lee's research has been published in a variety of premier academic journals such as International Journal of Hospitality Management, Journal of Hospitality and Tourism Research, Journal of Travel Research, International Journal of Contemporary Hospitality Management, and Journal of Hospitality Marketing and Management. Currently, he works on research projects in the areas of cultural intelligence, customer mistreatment of service employees, and senior workforce/customers in hospitality.
Dr. Lee received a Ph.D. in Human Ecology (Hospitality Management and Dietetics) from Kansas State University and an M.S. in Hotel Administration from the University of Nevada Las Vegas. He earned a B.B.A. in Business Administration and a B.A. in Spanish from Hankuk University of Foreign Studies in Seoul, Korea.
Prior to his doctoral work, Dr. Lee held various positions in internationally renowned hotels and food service companies in South Korea and the United States. He worked for 15 years in the lodging and food service industry as a Sales and Marketing Associate, Night Manager, Front Office Manager, General Manager, Director of International Operations, and Director of Human Resources.