Ying Liao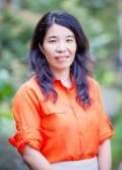 Ying Liao, Ph.D., Associate Professor
Department of Marketing and Supply Chain Management
College of Business
East Carolina University
336 Slay Hall
Greenville, NC  27858-4353
252-328-6569
liaoy17@ecu.edu
Curriculum Vita
Ying Liao, Ph.D., is an Associate Professor at East Carolina University, where she teaches Business Decision Modeling. Dr. Liao earned her Ph.D. from the University of Toledo in 2006. She also holds an MS in Manufacturing Engineering from The University of Toledo and a BS in Mechanical Engineering from Tsinghua University, China.
Dr. Liao has taught primarily Operations and Supply Chain Management and Data Analysis for Business Decisions at both the graduate and undergraduate level at Meredith College in Raleigh, North Carolina.
Dr. Liao's research interests lie in supply chain strategy & management, knowledge management, and innovation management. The results of her research have been published in several academic journals, including Journal of Operations Management, Journal of Production Research, Journal of Production Economics, and Journal of Supply Chain Management.