William Rowe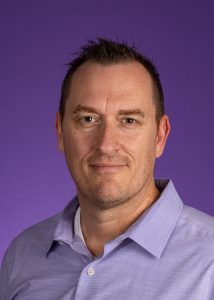 William J. Rowe, Associate Professor
Department of Marketing & Supply Chain Management
College of Business
East Carolina University
2313 Bate Building
Greenville, NC  27858-4353
252-737-4342
rowew@ecu.edu
William J. Rowe, Ph.D. joined the College of Business at East Carolina University in 2010.  He is presently an Associate Professor of Marketing and Supply Chain Management and teaches courses in Professional Selling and Channels of Distribution with an emphasis on innovative and disruptive technologies. His primary research interests include creating efficiency in buyer-seller relationships in the context of business-to-business transactions and the impact of blockchain and other technologies on supply chain performance. He works closely and consults with an array of businesses in the manufacturing and consumer goods industries. Dr. Rowe's previous academic experience includes serving as an instructor, research assistant, and teaching assistant in the Gatton College of Business and Economics at the University of Kentucky.
His research has been presented at several regional, national, and international conferences including the Association of Consumer Research, Society for Marketing Advances, the Association for Business and Economic Research (AUBER), and the Society for Advancement of Management International Business Conference. Additionally, his research has been published at a variety of peer-reviewed journals including Industrial Marketing Management, Journal of Marketing Channels, SAM Advanced Management Journal, and Marketing Education Review, among others.
Dr. Rowe enjoys working closely with students to facilitate professional development through experiential learning and real-world business applications. He has been cited as the person who has made the most significant positive contribution to his students' education on numerous occasions and was selected as Faculty Marshal by graduating seniors in marketing and supply chain management. He has been nominated for both the East Carolina University Alumni Outstanding Teaching Award and the Board of Governors Excellence in Teaching Award. He has also served as faculty advisor to the East CarolinaUniversity chapter of the American Marketing Association.
He earned his Ph.D. in Business Administration (Marketing) from the Gatton College of Business and Economics at the University of Kentucky. In addition to his Ph.D., Dr. Rowe has a bachelor of business administration degree and a master of business administration, both from Marshall University.