Lee Wheeler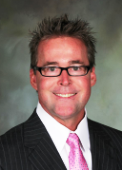 Lee Wheeler, Teaching Instructor
Leadership and Professional Development Program
College of Business
East Carolina University
128 Slay Hall
Greenville, NC  27858-4353
252-737-2220
wheelerle17@ecu.edu
Lee Wheeler is an eastern NC native and a UNC – Chapel Hill graduate with a BA degree in Industrial Relations. He began his career in the corporate world of finance and banking with Citigroup. He earned an MBA from Campbell University and spent 20+ years in Mortgage Banking and Real Estate Development with companies such as Countrywide, Bank of America and Equiplus Mortgage. Lee served in almost every imaginable position from underwriter, operations manager, banker and president.
In 2010, Lee decided to pursue teaching, and joined the College of Business as a Teaching Instructor in 2017.
In his spare time, Lee enjoys stage acting with the Rivertowne Players or the New Bern Civic Theater.