Stanley G. Eakins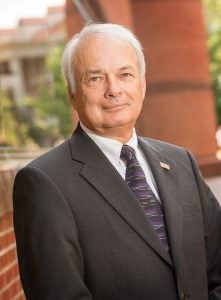 Stanley G. Eakins, Professor
Department of Finance
College of Business
East Carolina University
Greenville, NC  27858-4353
eakinss@ecu.edu
Stan Eakins received his PH.D. from Arizona State University in 1990. Prior to beginning his academic career, he served as vice president and comptroller at the First National Bank of Fairbanks and as a commercial and real estate loan officer. A founder of Denali Title and Escrow Agency, a title insurance company in Fairbanks, Alaska, he also ran the operations side of the bank and was the chief finance officer for a multimillion-dollar construction and development company.
Dr. Eakins is a professor at East Carolina University and has served as Dean and Associate Dean for the College of Business and Chair of the Department of Finance. He is also a commissioner on the Greenville Utilities Board and is a member of its finance committee.
Professor Eakins is the co-author of Financial Markets and Institutions, 7th Edition, with Rick Mishkin, published by Pearson Education. It is currently the best-selling markets and institutions text. He is also the author of CFO (Corporate Finance Online), also published by Pearson Education.