Shirley Mai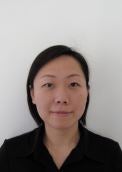 Shirley (Enping) Mai, Professor
Department of Marketing & Supply Chain Management
College of Business
East Carolina University
3208-A Bate Building
Greenville, NC  27858-4353
252-328-6098
maie@ecu.edu
Dr. Shirley Mai is a Professor in the Marketing and Supply Chain Management Department in the College of Business at East Carolina University, Greenville, NC. She has taught primarily Marketing Management, Marketing Research, Quantitative Methods, and Cultural Environment and International Business at both the graduate and undergraduate level at ECU.
Her research interests include word-of-mouth, customer relationship management and digital marketing. Her research has been published in several academic journals such as Marketing Letters, Journal of Internet Commerce, Journal of Business Research, and Journal of Statistical Planning and Inference.
Dr. Mai earned her Ph.D. in Business Administration from Syracuse University. In addition to her Ph.D., she holds two MS in Applied Statistics and Mathematics, both from Syracuse University. When not working, she enjoys spending time with her family.