Thanh Ngo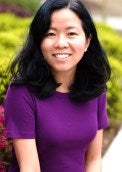 Thanh Ngo, Ph.D., CFA, CFP®, CPA,
Professor
Department of Finance and Insurance
College of Business
East Carolina University
3420 Bate Building
Greenville, NC  27858-4353
252-328-4038
ngot@ecu.edu
Curriculum Vitae
Associate Editor: Applied Economics and Applied Economics Letters
Dr. Thanh Ngo is a Professor of Finance in the College of Business at East Carolina University. Before joining ECU in 2014, Thanh was an assistant professor at the University of Texas Rio Grande Valley (formerly known as the University of Texas Pan America) from 2008 to 2014.
Thanh has been a CFA (Chartered Financial Analyst) charterholder since 2015 and a Certified Financial Planner™ professional (CFP) since August 2019.  She has also been a Certified Public Accountant (CPA) since June 2023.
Her research interests are focused on crucial aspects of finance, including mergers and acquisitions, corporate governance, and international finance. Thanh has published over 100 published articles in prestigious academic journals. Some of these journals include the Journal of International Business Studies, Journal of Banking and Finance, Journal of Corporate Finance, Journal of Business Finance and Accounting, Journal of Financial Research, Journal of Empirical Finance, Financial Review, Journal of International Financial Markets, Institutions & Money, Accounting and Business Research, The International Journal of Accounting, The European Journal of Finance, International Review of Financial Analysis, Applied Economics, and International Business Review, among many others.