Stephen Watson, CPA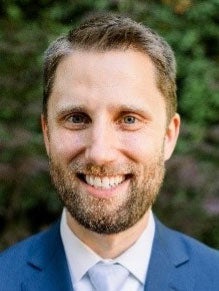 Senior Manager, Strategy and Transactions
Ernst & Young LLP
Previous Positions: Senior – Financial Accounting Advisory Services, EY; Staff – Auditor, EY
I started my professional career in Charlotte, NC with the public accounting firm Ernst & Young (EY) as an auditor. After three years in this role, I transferred to EY's Financial Accounting Advisory Services (FAAS) practice. In this role, I advised clients on complex accounting matters including carve-out financial statements, business combinations, and revenue recognition. After two years in FAAS I transferred to EY's Strategy and Transactions (S&T) practice.
For more than three years I have specialized in the execution of buy-side and sell-side financial due diligence and advising clients throughout the lifecycle of a transaction. I have advised on more than 30 transactions valued from $10 million to over $20 billion for corporate and private equity clients. I have worked with a variety of private and public clients in the advanced manufacturing, consumer products, retail, technology, telecommunications, and financial technology industries.
Throughout my career I have been fortunate to gain experiences various areas of accounting and finance. I believe having an accounting degree and CPA license was instrumental to opening these opportunities and experiences.